Infrastructure Development Projects
Infrastructure Development Projects strive to develop and test new technologies, methods and infrastructures for personalized health related research in connection with infrastructure implementation.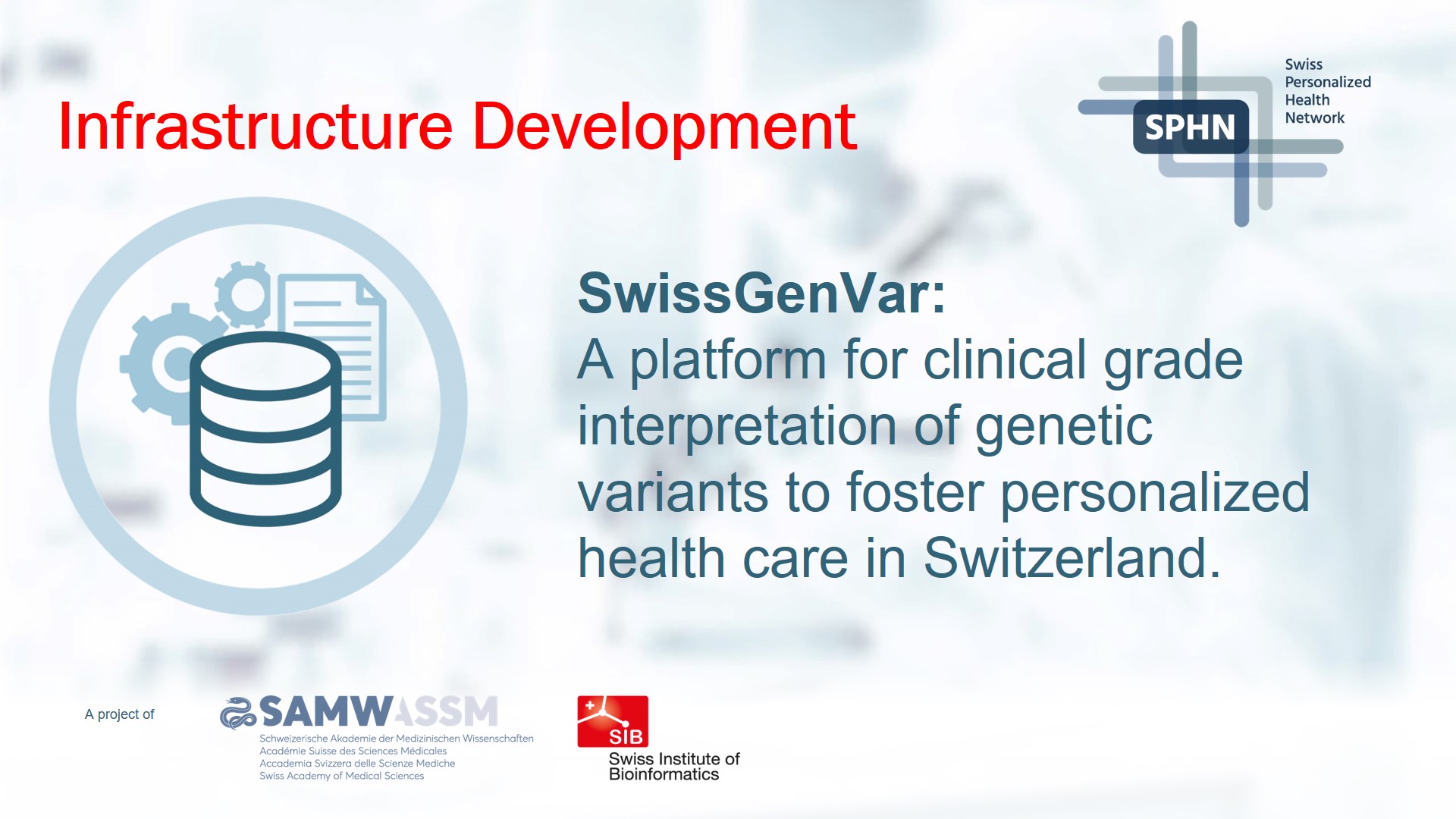 Contact: Anita Rauch
Duration: 1 July 2019 - 30 June 2021
Award: CHF 493'350
SPHN Webinar: TBD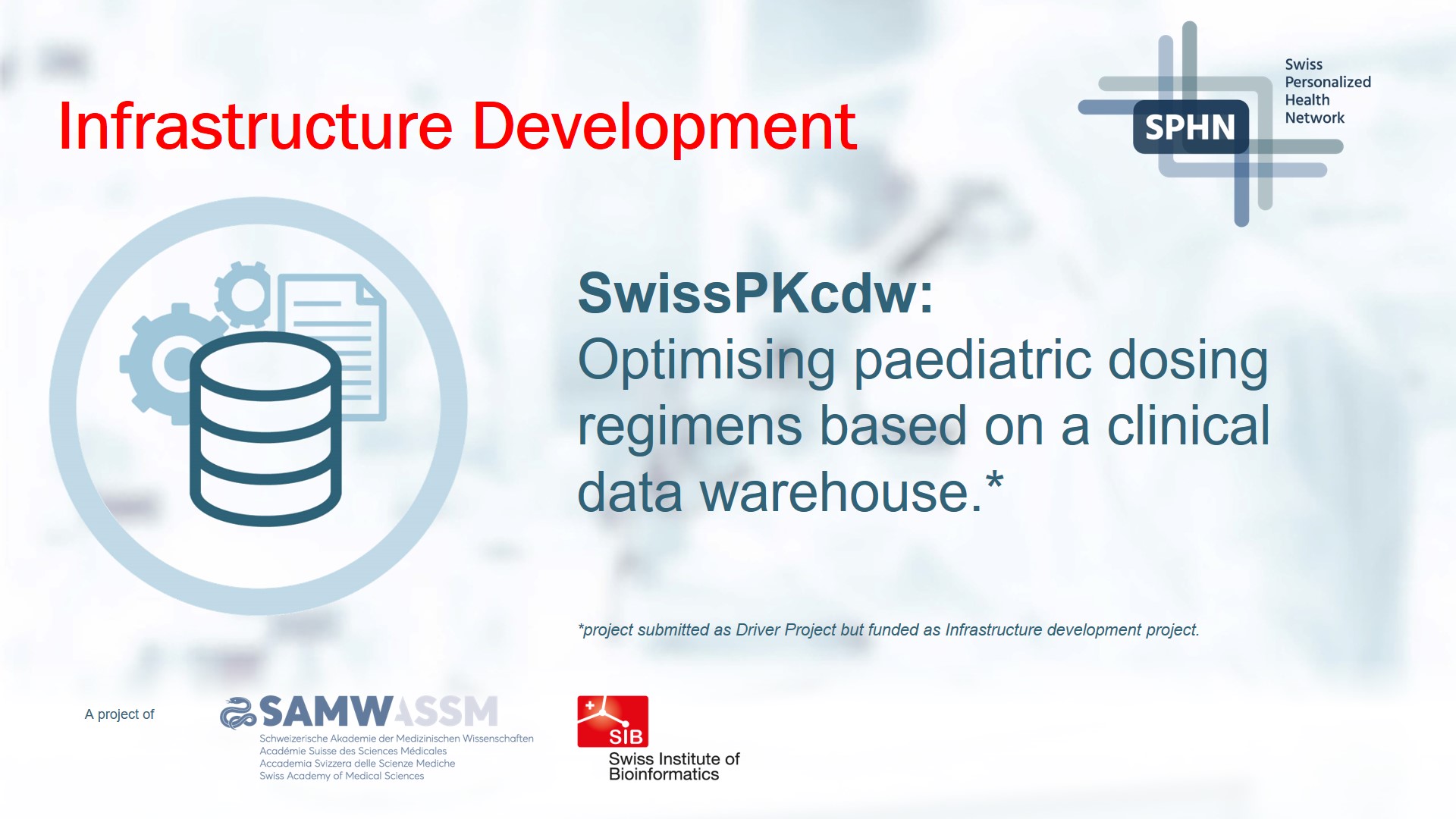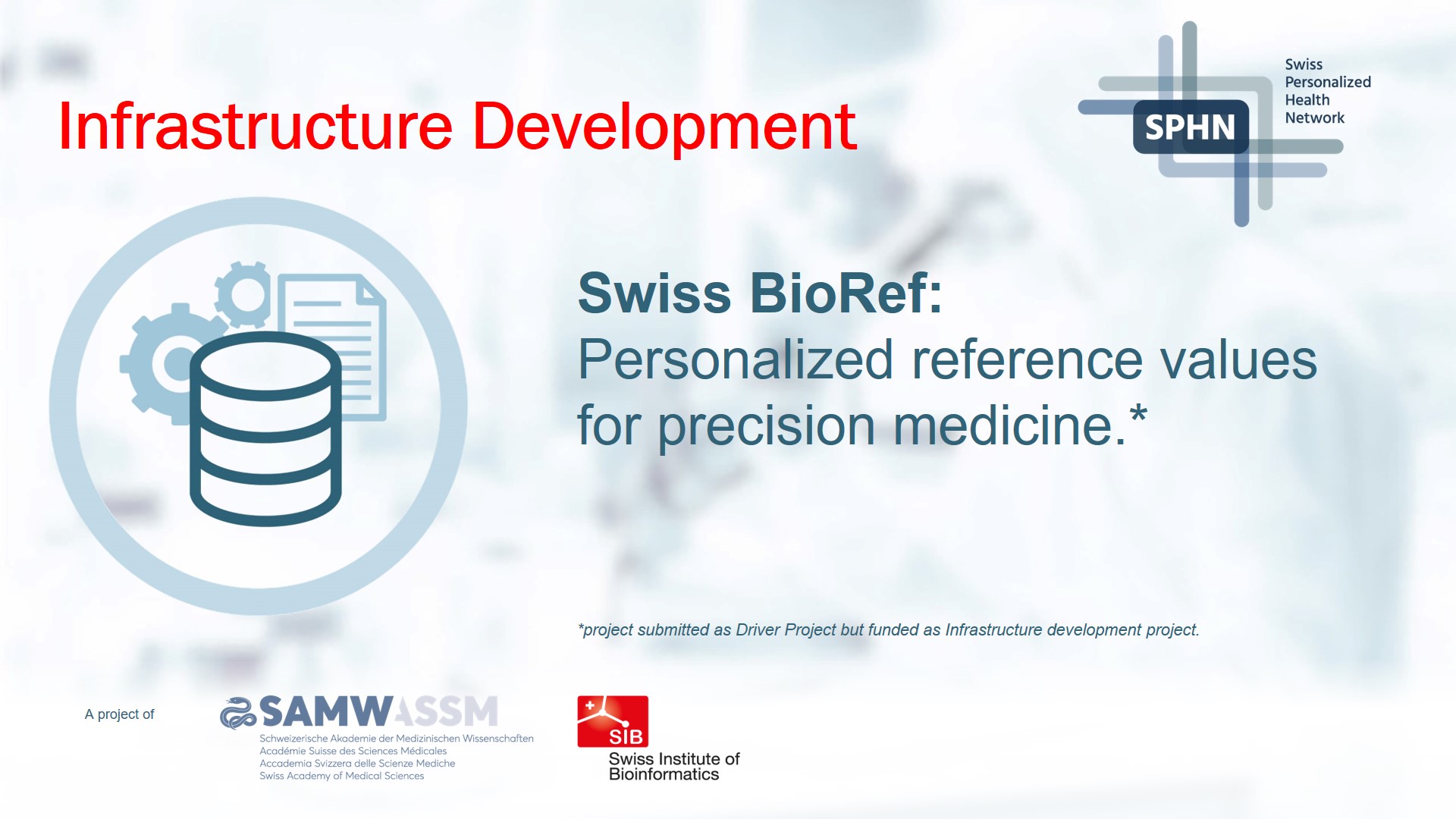 Projects co-funded by SPHN and PHRT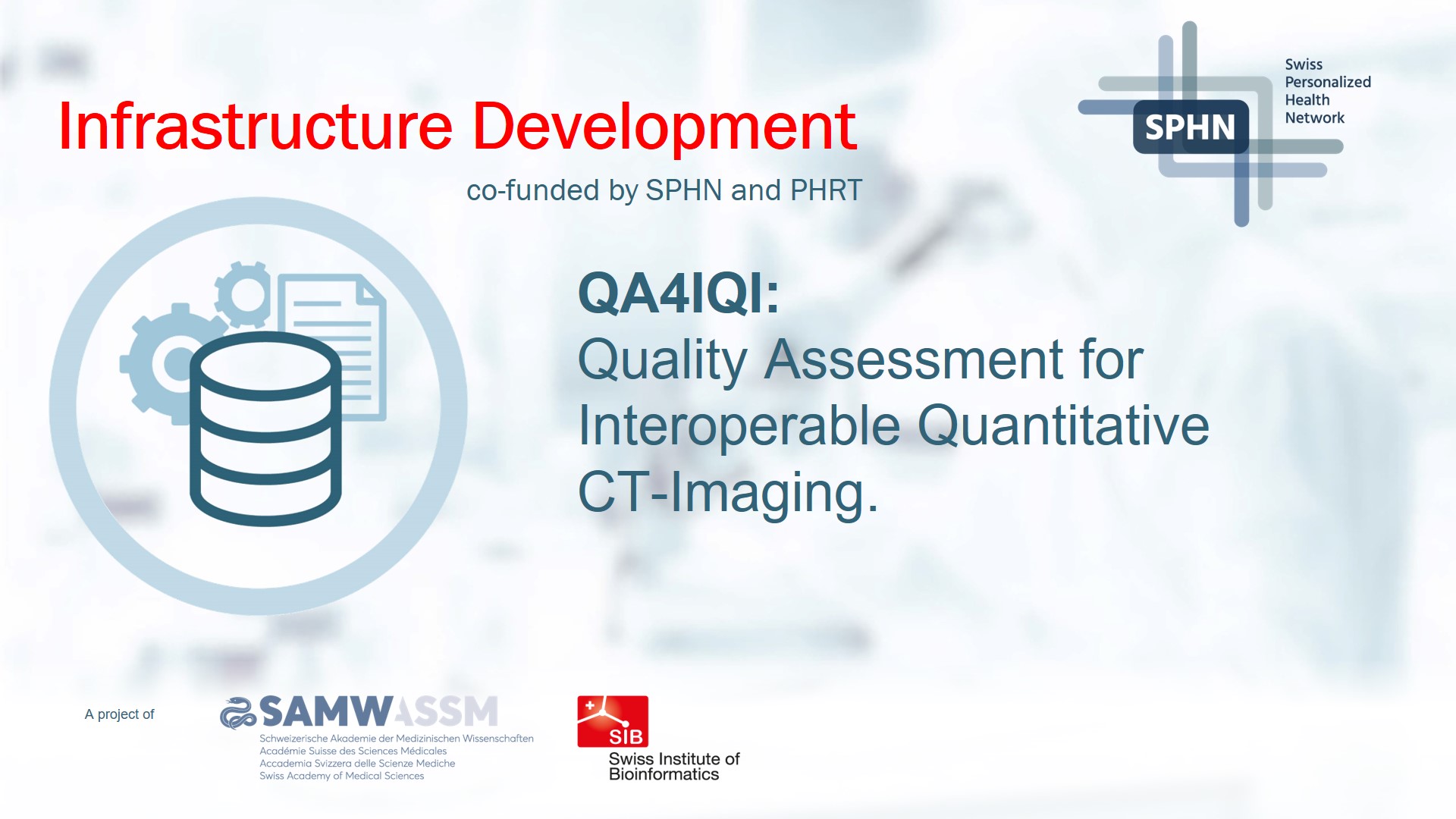 View recorded presentations on SWITCHTube
To access SWITCHTube: if your organization is a member of SWITCH (see list) you can use your University Hospital/University credentials to log-in. If not, you can create your personal edu-ID access .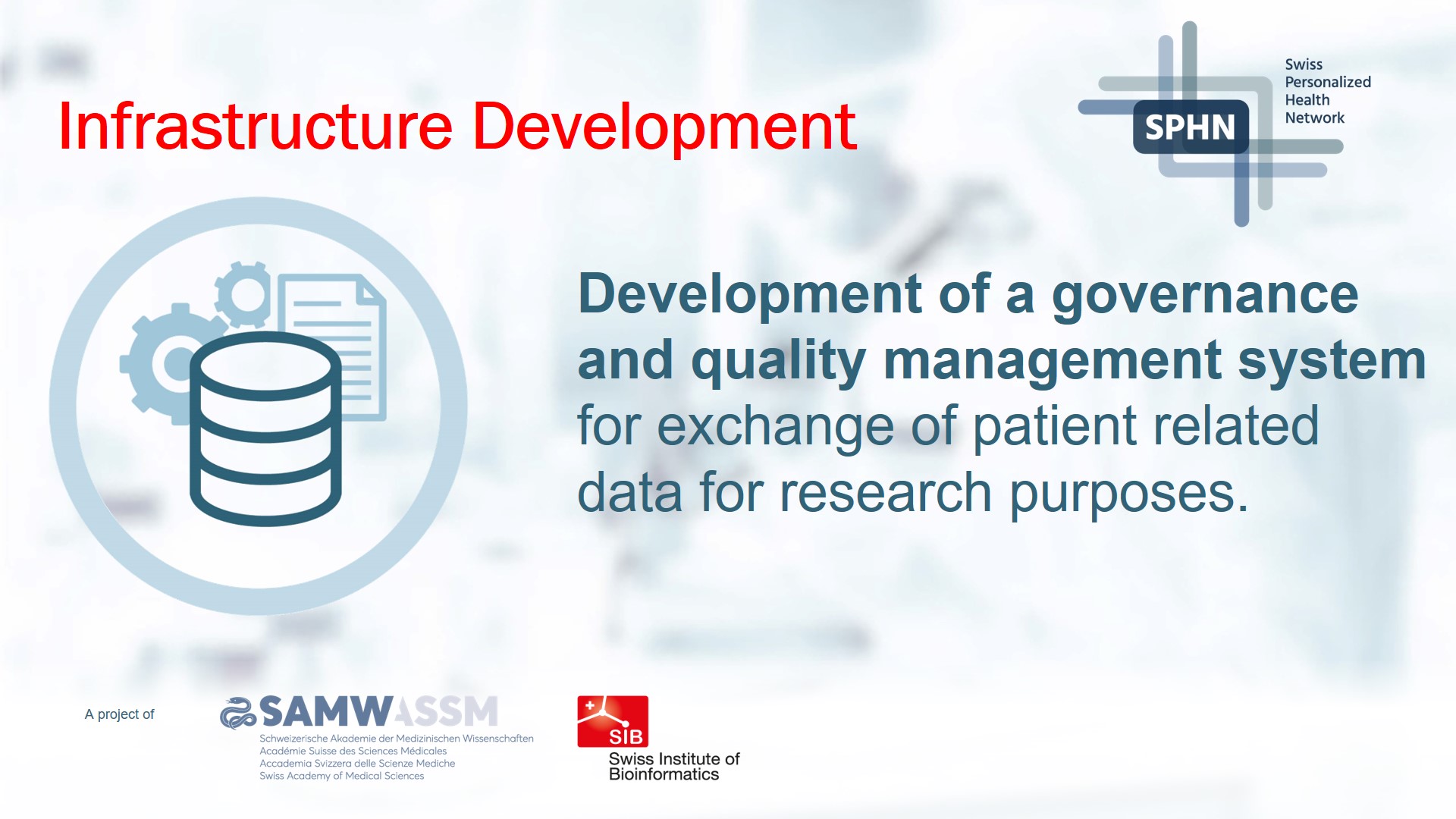 Contact: Joerg Willers
Duration: 1 Feb 2018 - 31 July 2019
Award: CHF 290'000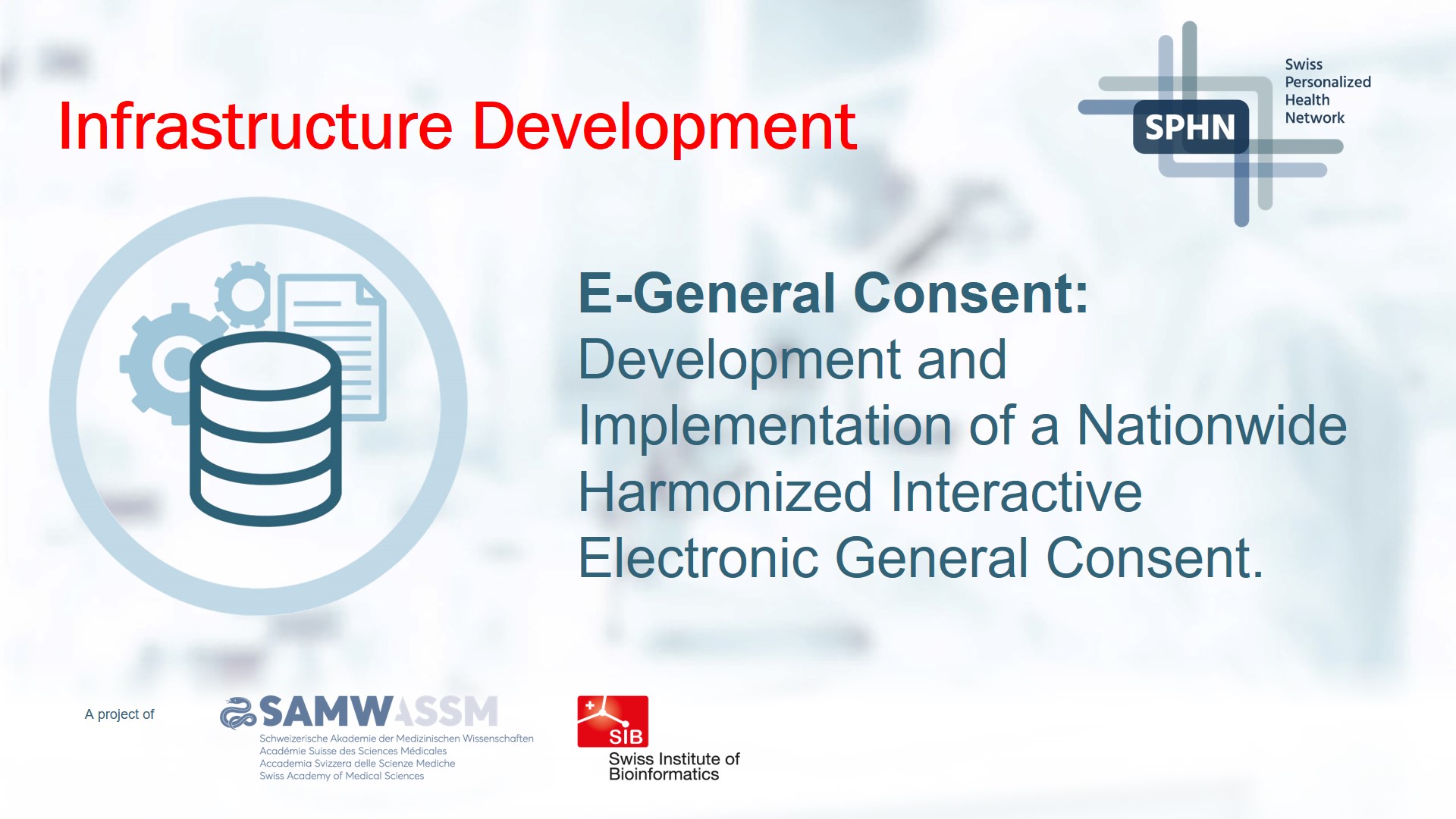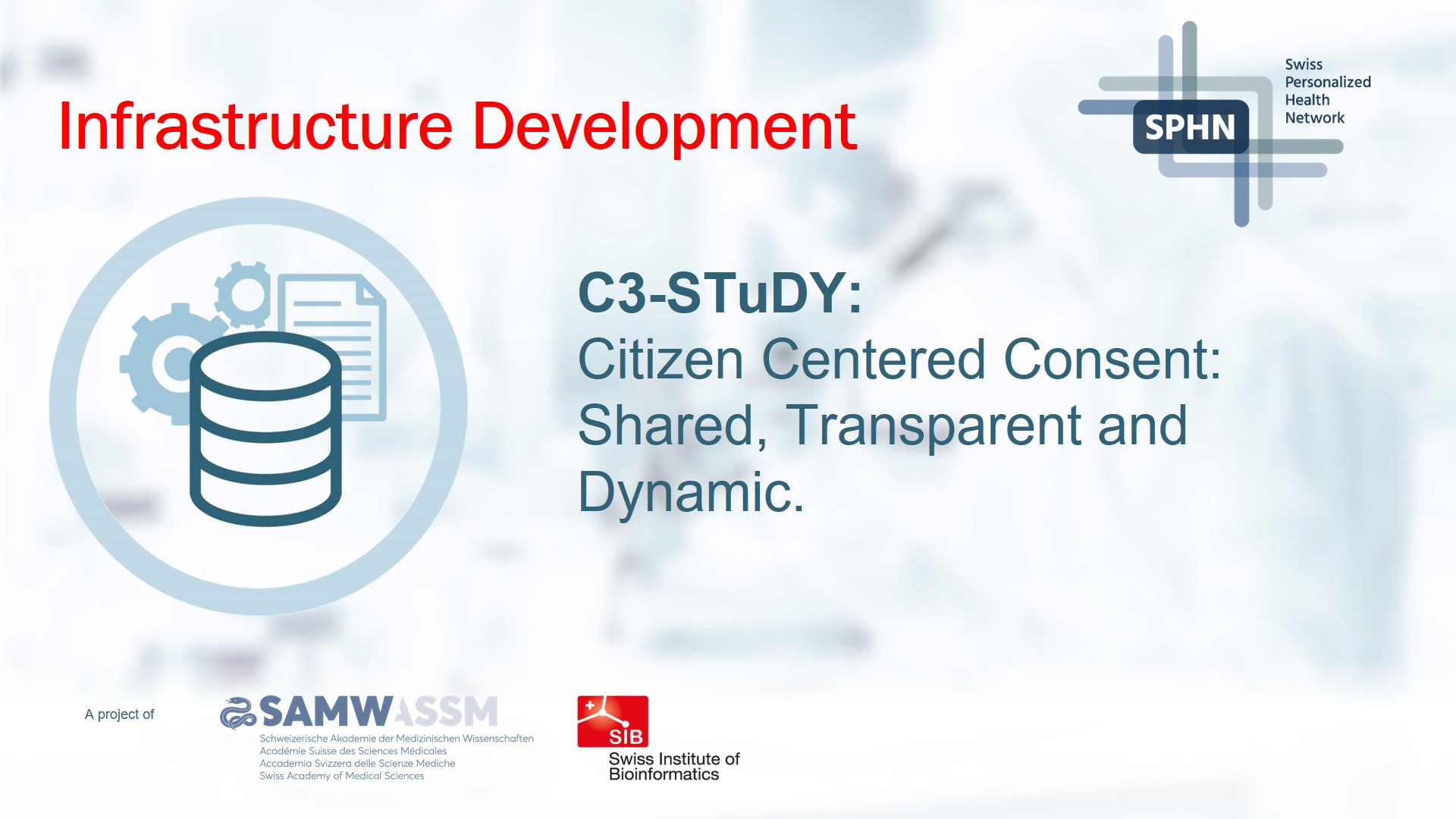 Contact: Christian Lovis
Duration: 1 April 2018 - 30 Sept 2020
Award: CHF 280'000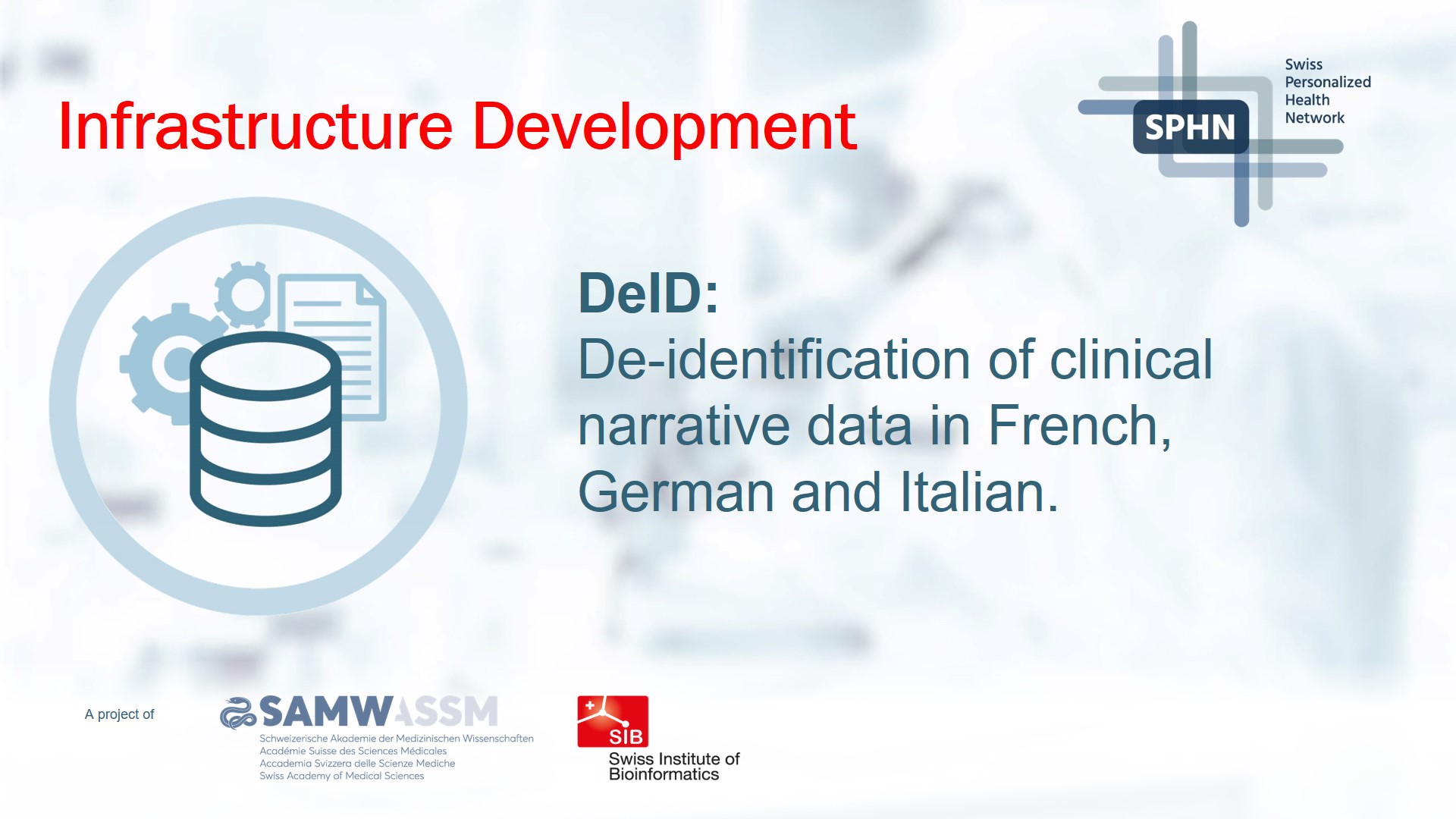 Contact: Christian Lovis
Duration: 1 April 2018 - 31 March 2020
Award: CHF 100'000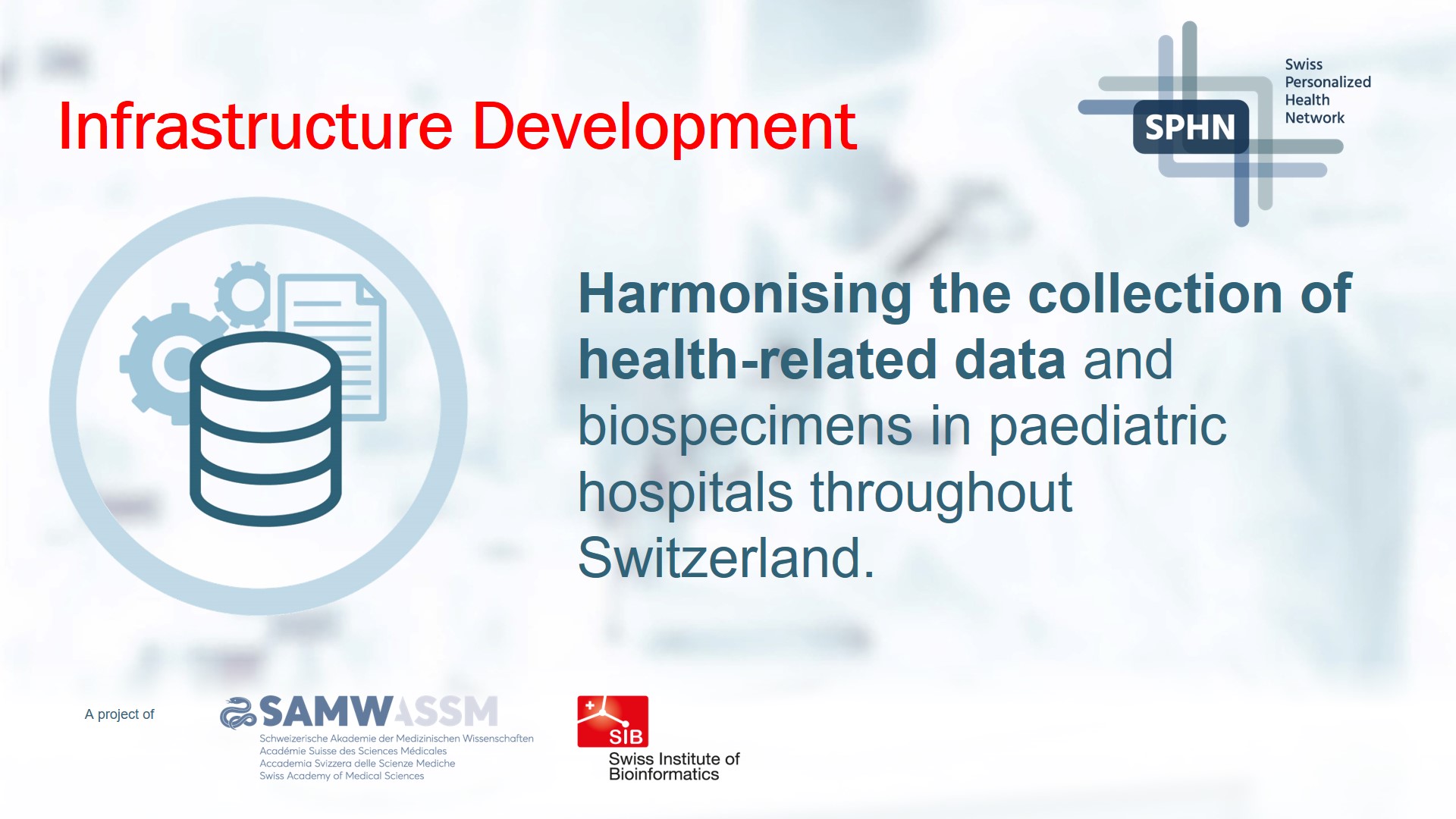 Contact: Claudia Kuehni
Duration: 1 June 2018 - 31 May 2020
Award: CHF 400'000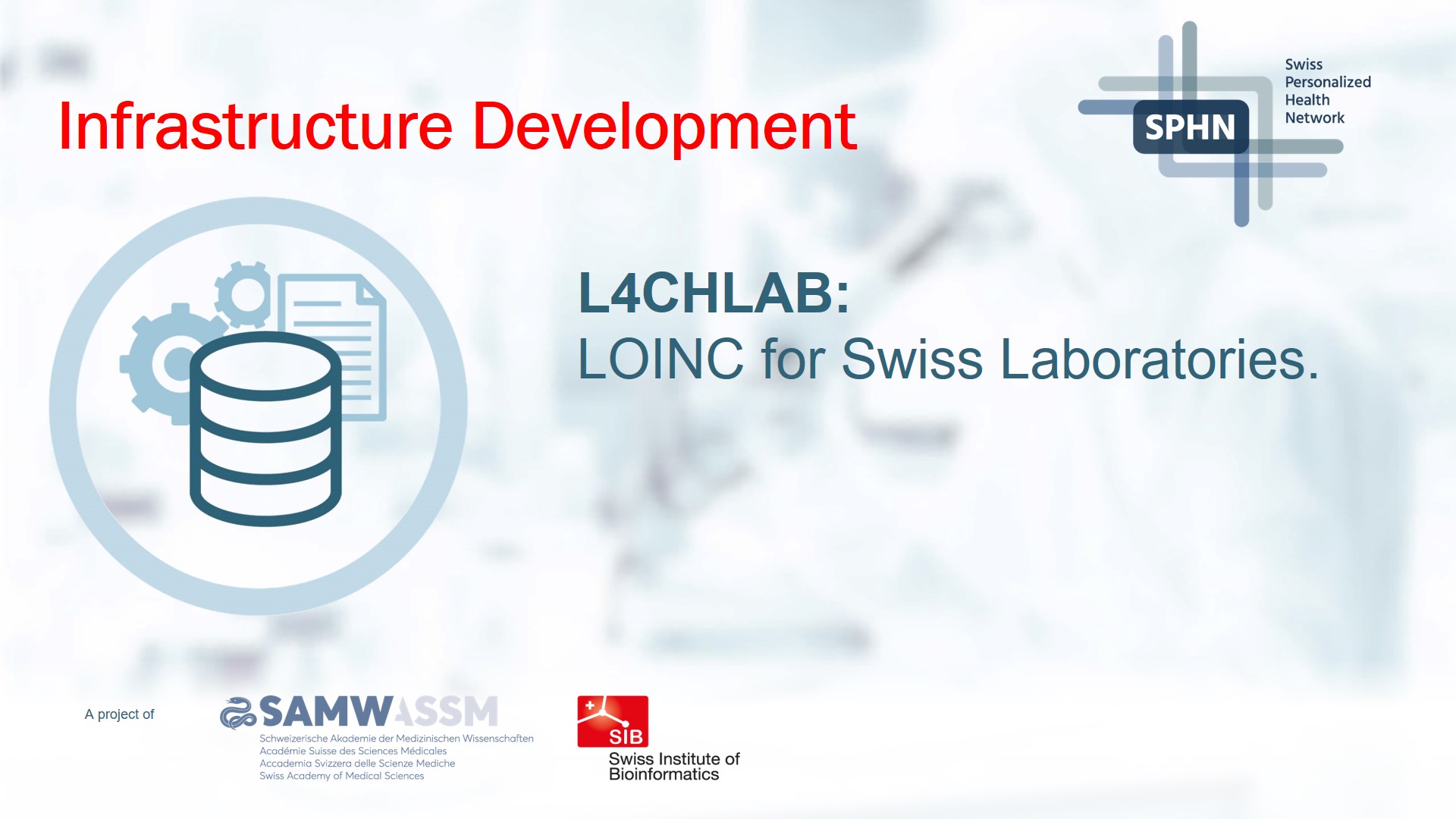 Contact: Christian Lovis
Duration: 1 April 2018 - 31 May 2020
Award: CHF 200'000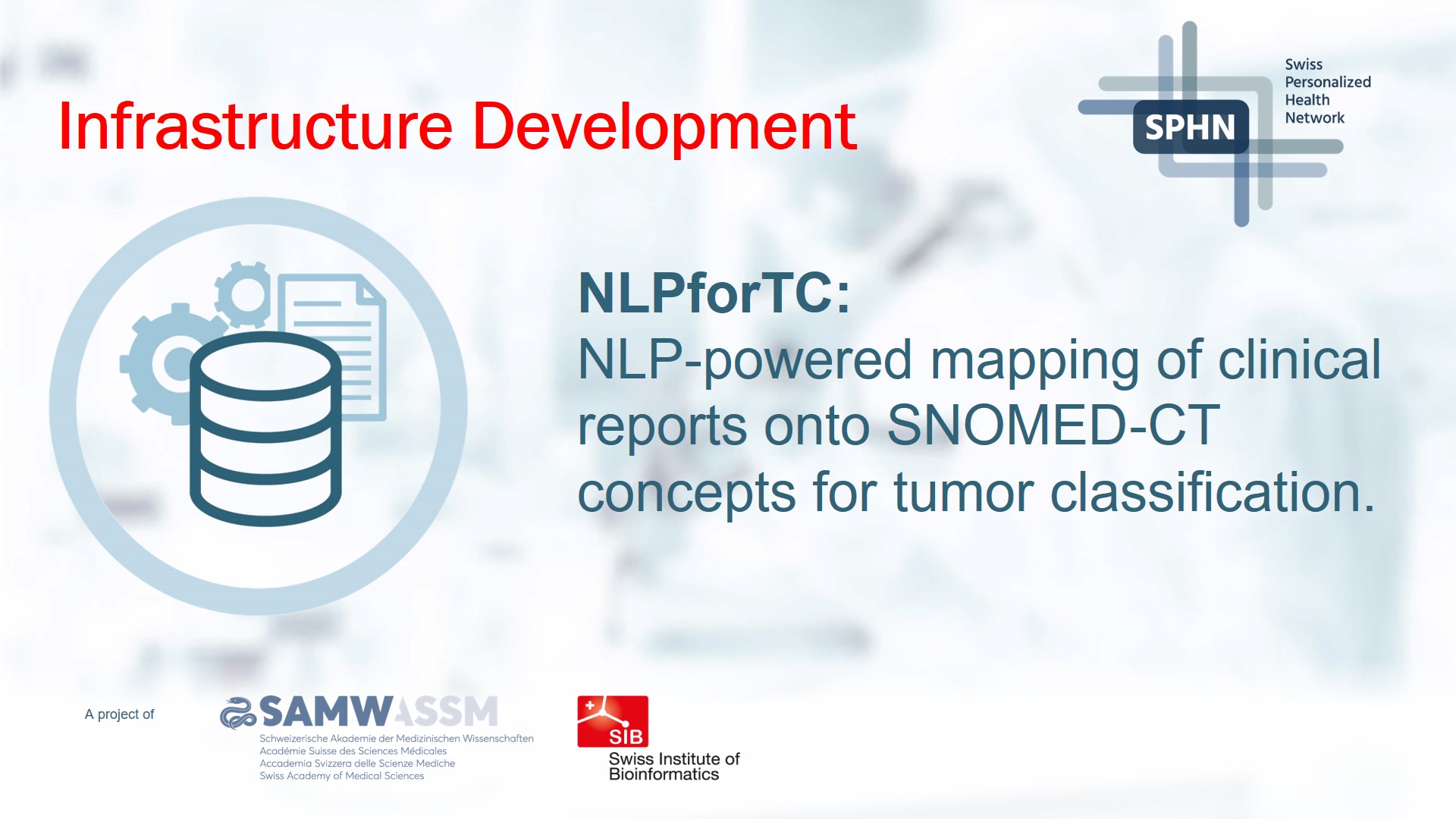 Contact: Thomas Fabbro
Duration: 1 May 2018 - 30 Sept 2019
Award: CHF 360'000